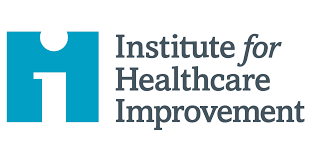 Building trust in US health systems
Trust at all levels of the health care system is at historic lows, affecting quality of care and equity among patients and communities. That's why the ABIM Foundation and the Institute for Healthcare Improvement (IHI) are identifying and promoting practices, policies, and behaviors for rebuilding trust in US health care systems.
There is a critical opportunity for leaders of health care organizations to put into practice strategies and practices that will earn trust with the communities they serve and the clinicians they employ. Adoption of new trust-building practices will require a deeper understanding of the specific evidence-based actions that can be undertaken by specific partners and contributors to drive improvements in trust and trustworthiness. Ensuring reliable implementation of those actions will require testing and application of improvement science.
With support from the Foundation, IHI's Innovation Team researched drivers of trust between a health system and its clinicians and community. Interviewing nearly 50 people across seven health systems, the Innovation Team found three core reasons behind a lack of trust across both communities and clinicians:
Misgivings from personal and/or historical experience
Misdoubts about motivation and/or decision-making
Misalignment in values
Based on this understanding of what has led to mistrust, the Innovation Team developed a framework for rebuilding and strengthening trust by adapting and building upon a framework known as the Healing ARC:
Aim:
To rebuild and strengthen trust with communities and clinicians of a health care system
Primary Drivers:
I. ACKNOWLEDGE past breaches of trust
II. REDRESS & CLOSE trust gaps in the present
III. BUILD SYSTEMS to strengthen trust for the future
While developing this framework, IHI recognized it was important to do more than explain why trust was broken or simply outline the elements of organizational trustworthiness in health care. The goal was to offer a blueprint for how to build and strengthen trust — intentionally and proactively — where it had been broken or did not previously exist.
In a recently published IHI report – Organizational Trustworthiness in Health Care – each step in the framework includes specific actions and change ideas that leaders in health care systems can begin to test to improve trust with clinicians in their system and communities they serve. And in early 2023, US-based health systems were recruited to participate in a prototyping network to test those actions and change ideas.
Seven health systems, spanning diverse communities across the country, are currently testing new approaches that will hopefully improve health outcomes, reduce inequalities, and increase well-being in the workplace.
Approaches include acknowledgement of historical harms, development of methods to assess needs, and system approaches to address identified issues, among others. The information and data gathered will be used to create resources to not only scale up operations with the participating organizations, but also to export their findings and recommendations to health care systems throughout the country.
The systems involved in the pilot include:
Banner Health – Phoenix, Arizona
Denver Health – Denver, Colorado
M Health Fairview – Minneapolis, Minnesota
Oak Street Health – Chicago, Illinois
Parkland Health – Dallas, Texas
Rise Up East New York – New York City, New York
---
Learn more about the partnership: