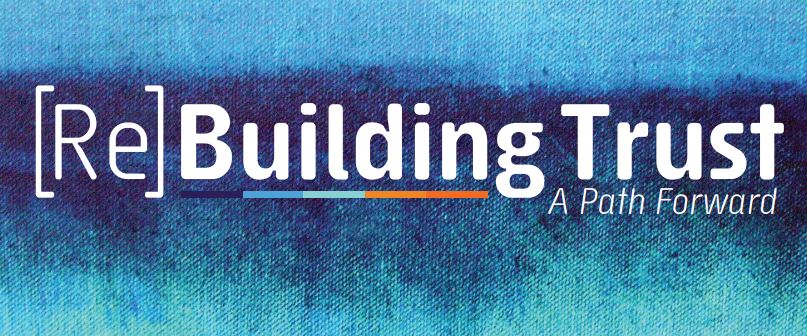 For a second year, the ABIM Foundation convened health care leaders to consider the importance of trust and to move toward identifying and shaping strategies and tactics for building trust across a variety of health care contexts, settings and relationships at its 2019 Forum: [Re]Building Trust – A Path Forward.
Kimball Lecturer Toyin Ajayi, MD, Chief Health Officer of Cityblock Health, a tech-driven provider for communities with complex health and social needs, set the stage for conference discussion with a compelling message about replacing "lazy proxies" for trust in health care with more authentic relationships and patient-centered care.
The winners of the Trust Practice Challenge presented on practices that they currently use to build trust, and eight medical students and residents, who published essays in Academic Medicine about their experiences with trust, delivered short presentations on their writings, speaking about:
the importance of listening and asking patients "what else" they want to discuss
shared decision making at the end of life
longer mentorships in residency programs
cultural understanding in care delivery
Foundation participants also met in small groups to discuss specific strategies and tactics that could be replicated and scaled to establish trust as a core operating principle in health care. As with the 2018 Forum, the groups plan to produce articles for submission to peer-reviewed journals.
---
Videos from the 2019 Forum