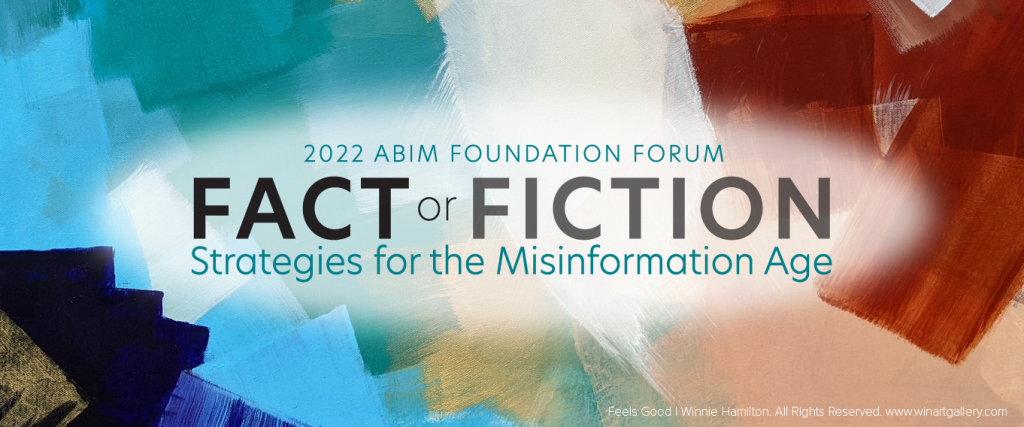 The ABIM Foundation's 2022 Forum focused on misinformation in health care, a pressing issue for the medical profession, patients and the public. Over the course of three days, participants learned about misinformation and its impact, heard about and helped to devise solutions, and considered how the profession is—and could be—responding.
Patient Stories
Susan Edgman-Levitan, executive director of the John D. Stoeckle Center for Primary Care Innovation and a Forum Trustee, introduced a video that featured three patient stories related to misinformation and COVID-19. While introducing it, she said that misinformation thrives for many reasons, and that solving the problem will require "paying attention to how we can regain the trust of the many communities that have experienced real harm because of our health care system."
President's Lecture
Renee DiResta, technical research manager at the Stanford Internet Observatory, delivered the President's Lecture, the Forum's keynote address. Her involvement in addressing misinformation began as a parent activist advocating for stronger childhood vaccine mandates in California in the wake of a measles outbreak at Disneyland in 2014–15. She analyzed public health data on vaccinations and presented it to legislators, while also mapping the conversation on Twitter about vaccine mandates. Through this mapping, she discovered that the public health voices on Twitter were marginalized from the debate, a finding that reverberated through discussions during the remainder of the Forum.
The Forum concluded with a conversation between Richard Baron, MD, president and CEO of the American Board of Internal Medicine (ABIM) and the ABIM Foundation, and Renee DiResta. Dr. Baron encouraged all attendees to participate in carrying forward some of the ideas that were raised at the meeting and talked about the discomfort of living in a world in which "stating a fact is taking a side." The two discussed the potential value of creating a mechanism for public health that mirrors the function of an existing network of entities responsible for maintaining election integrity, and Ms. DiResta noted that there is no current network of state and local public health officials that could receive notice from organizations like hers about misinformation that is going viral. Dr. Baron closed by stressing the importance of the medical community playing a leading role in addressing misinformation, which undermines the basis of physicians' authority: their membership in a community with independently validated expertise.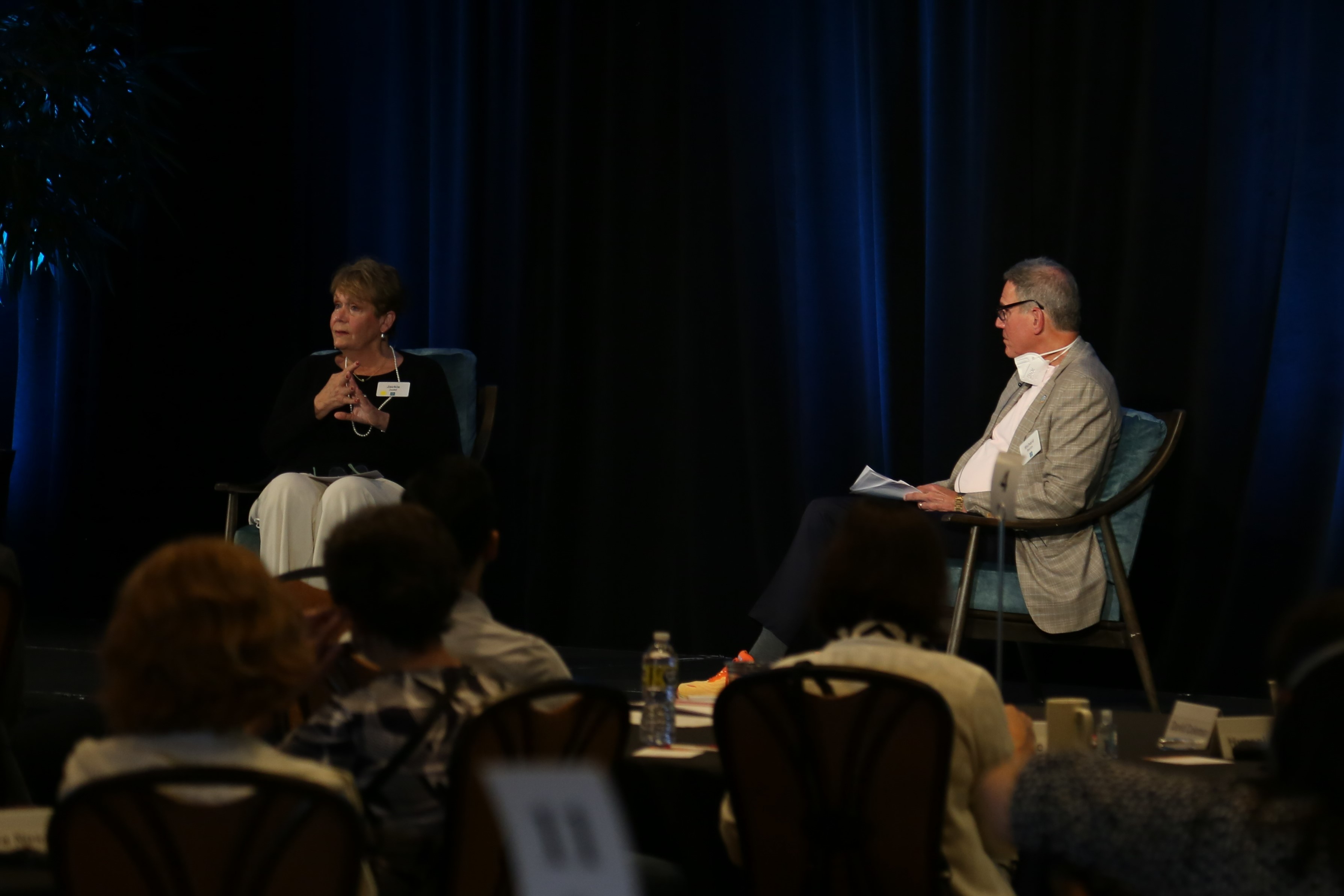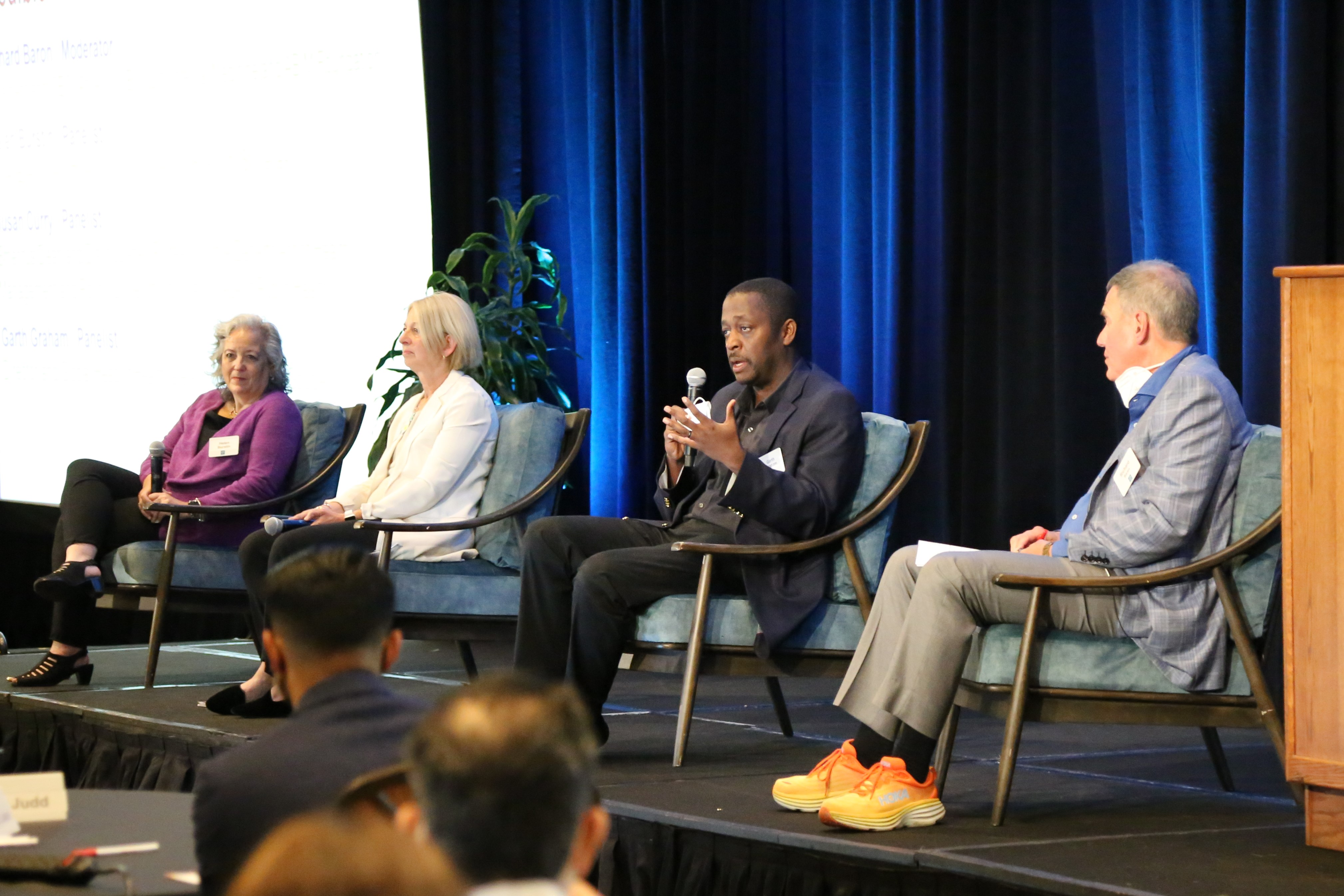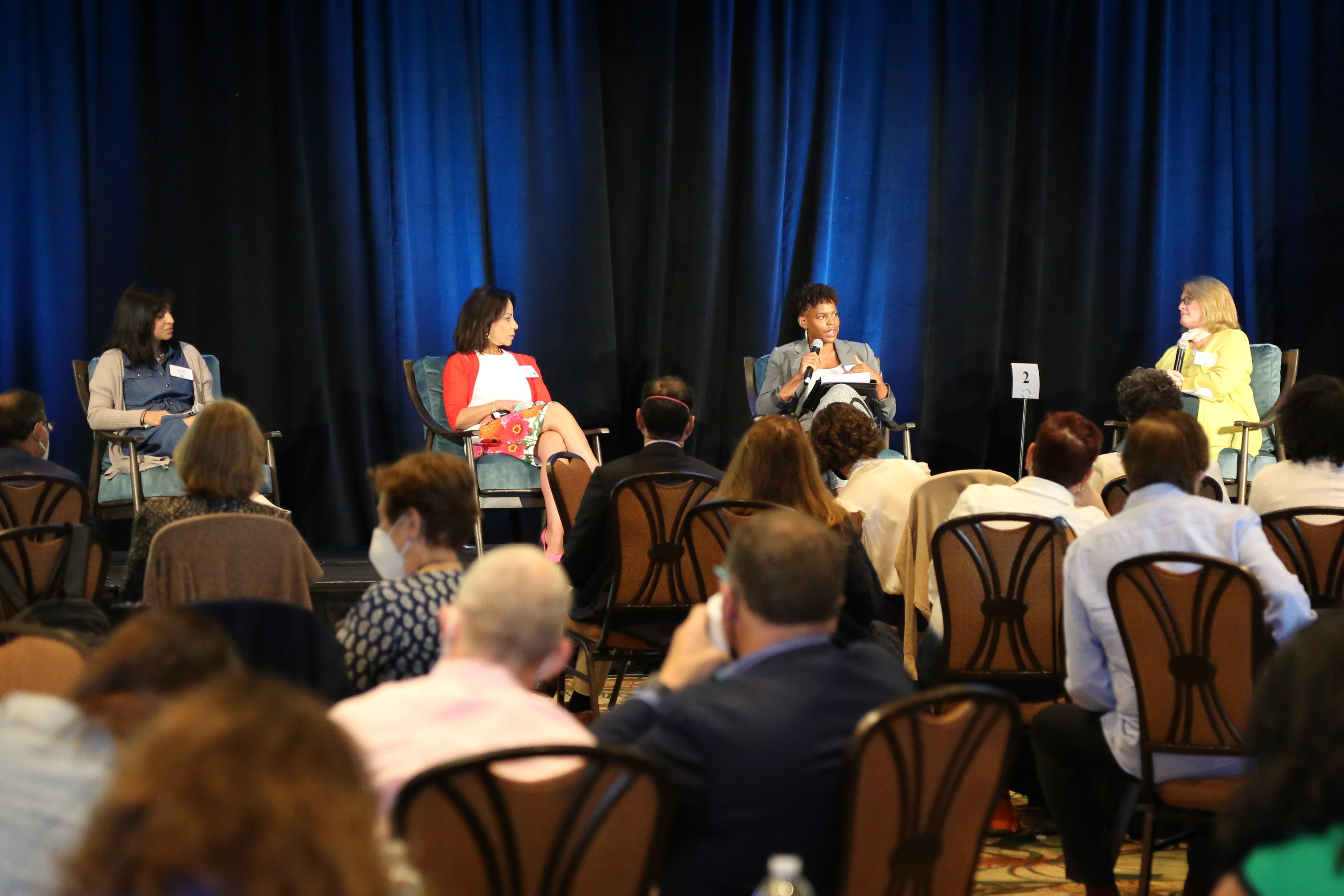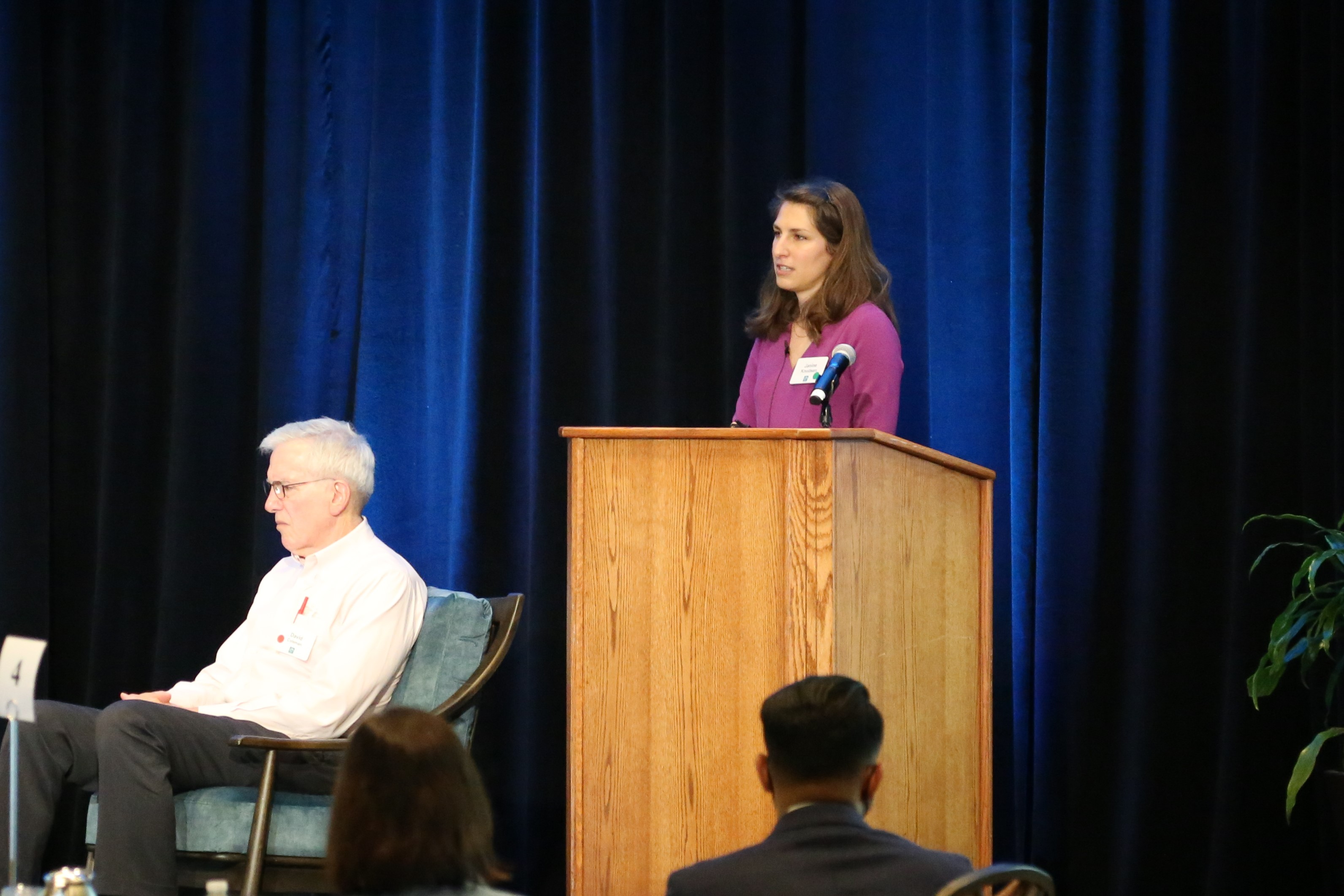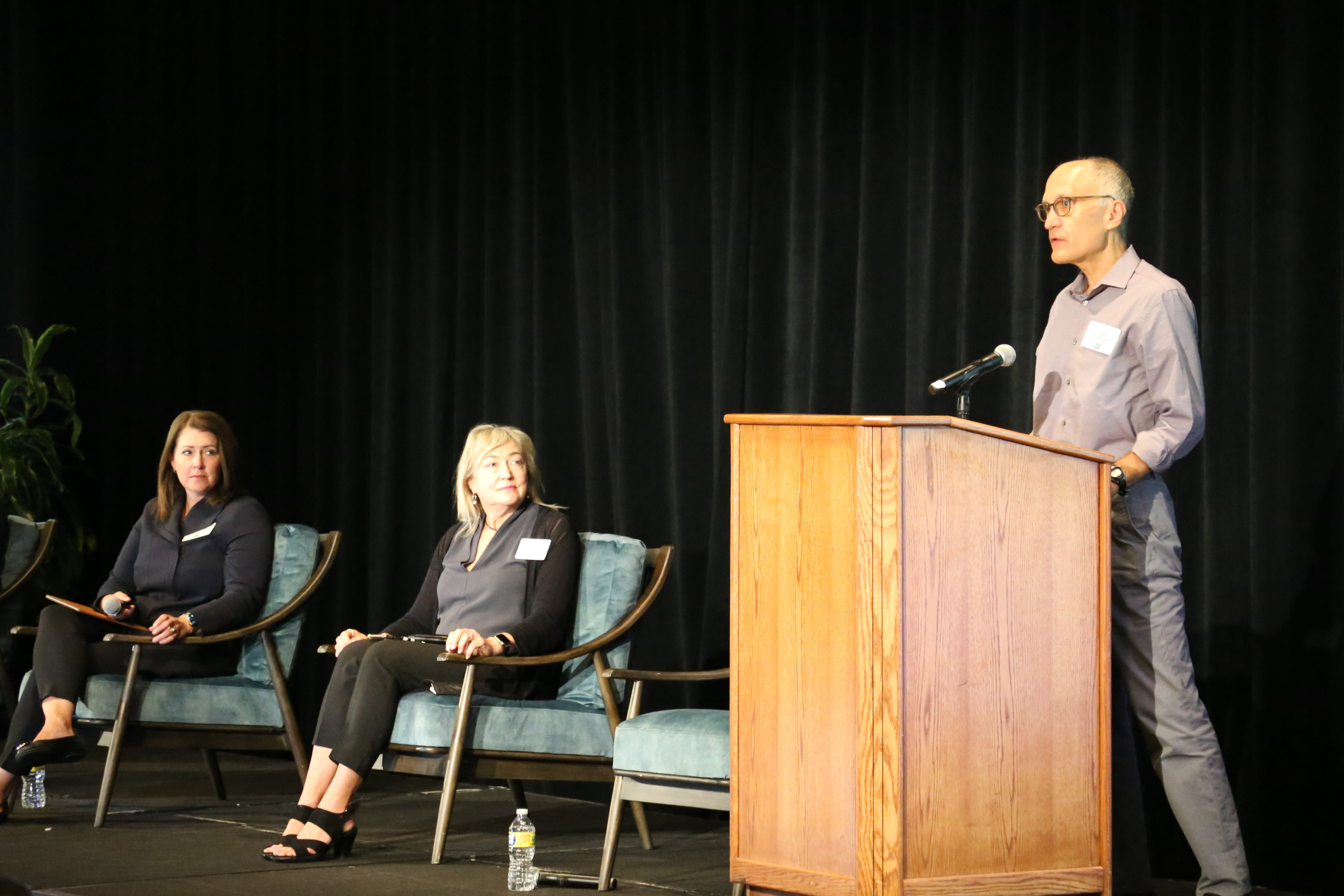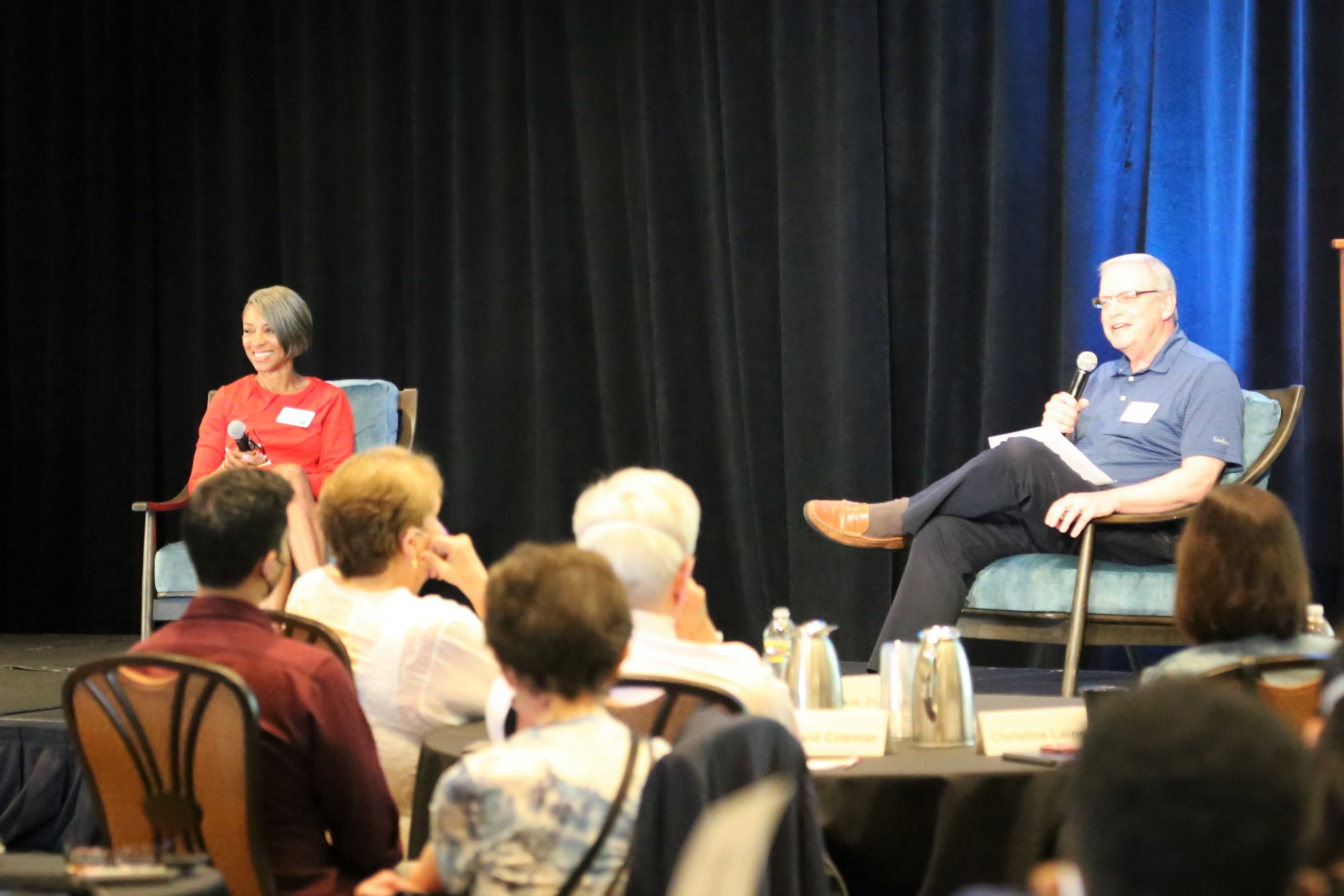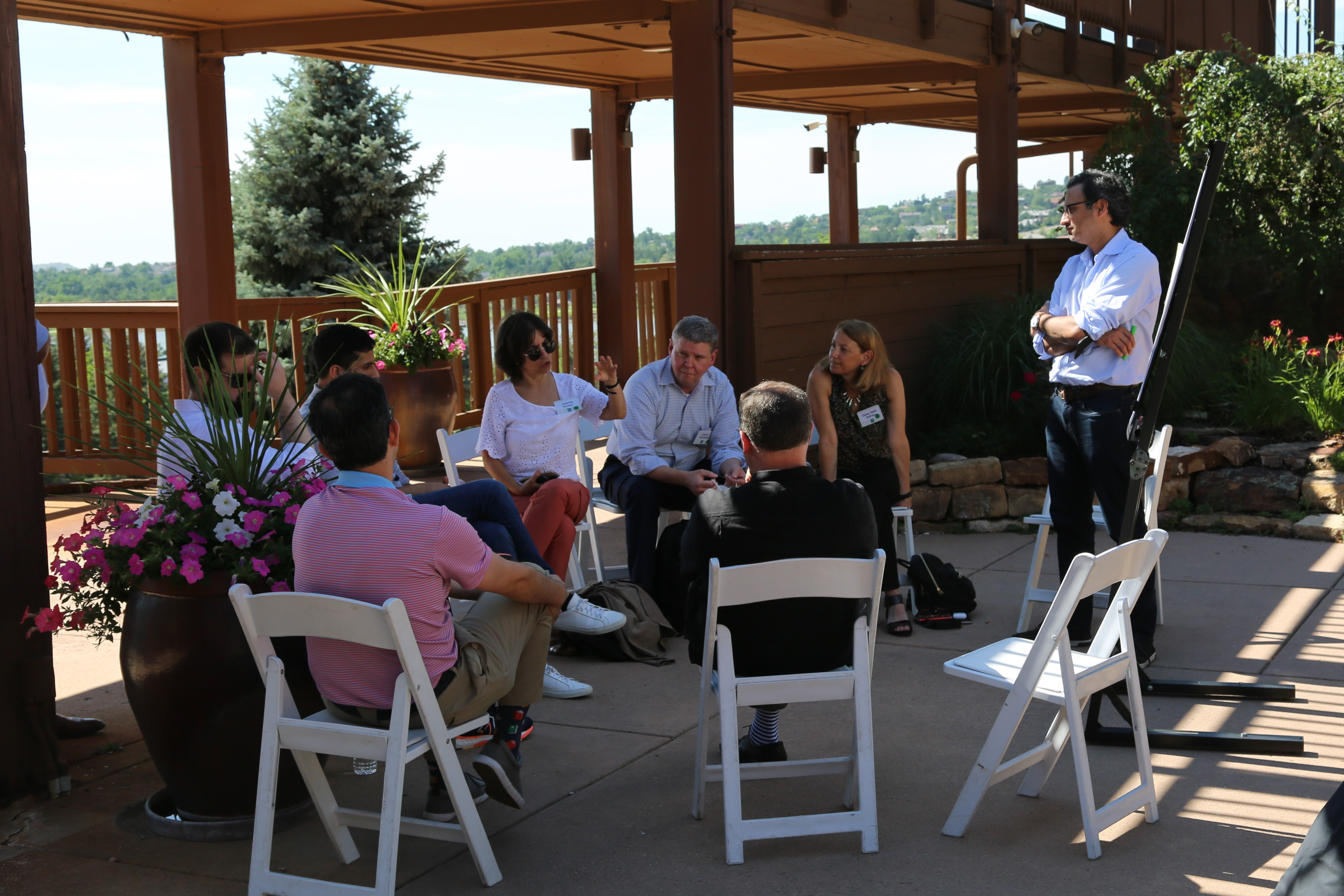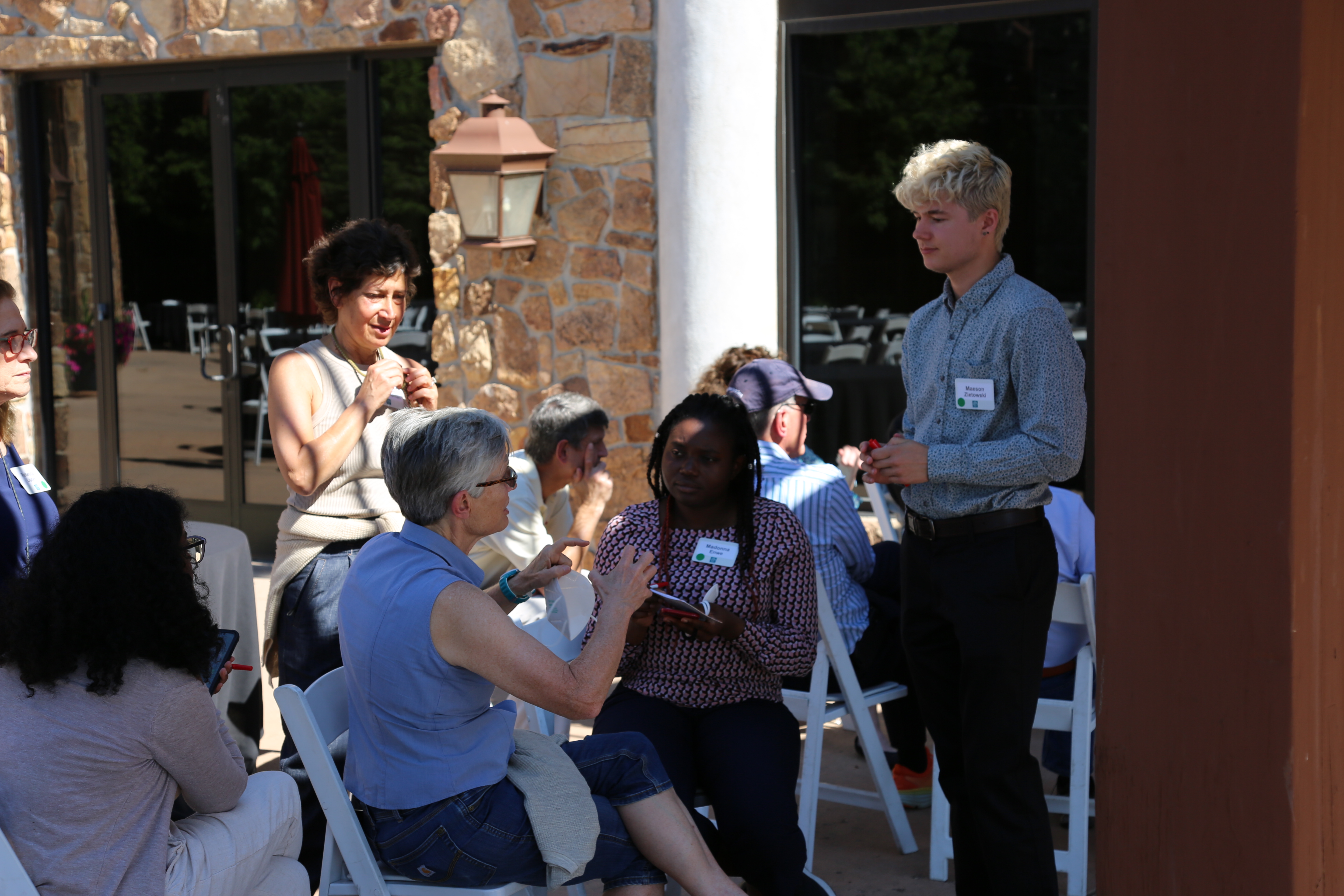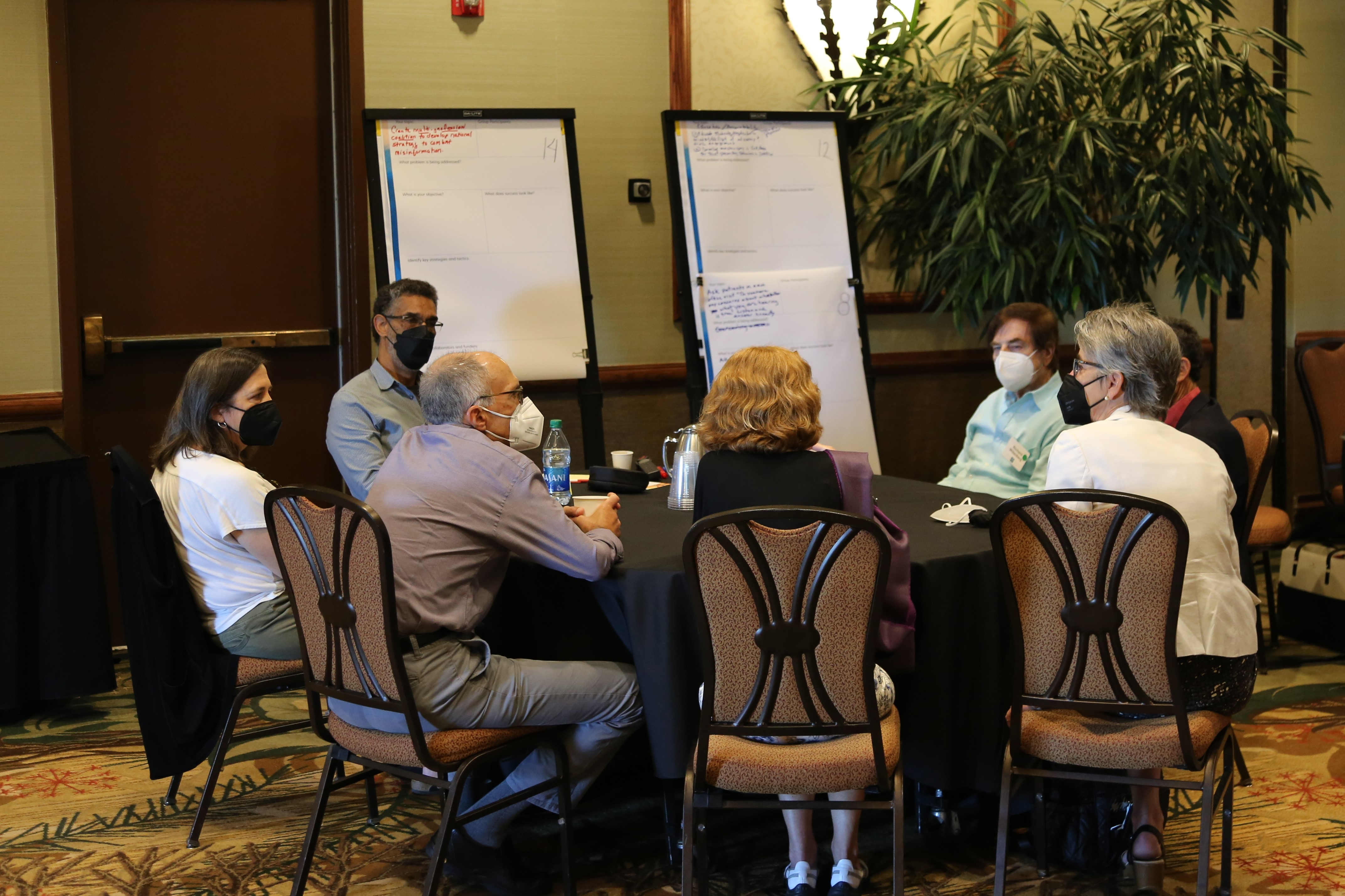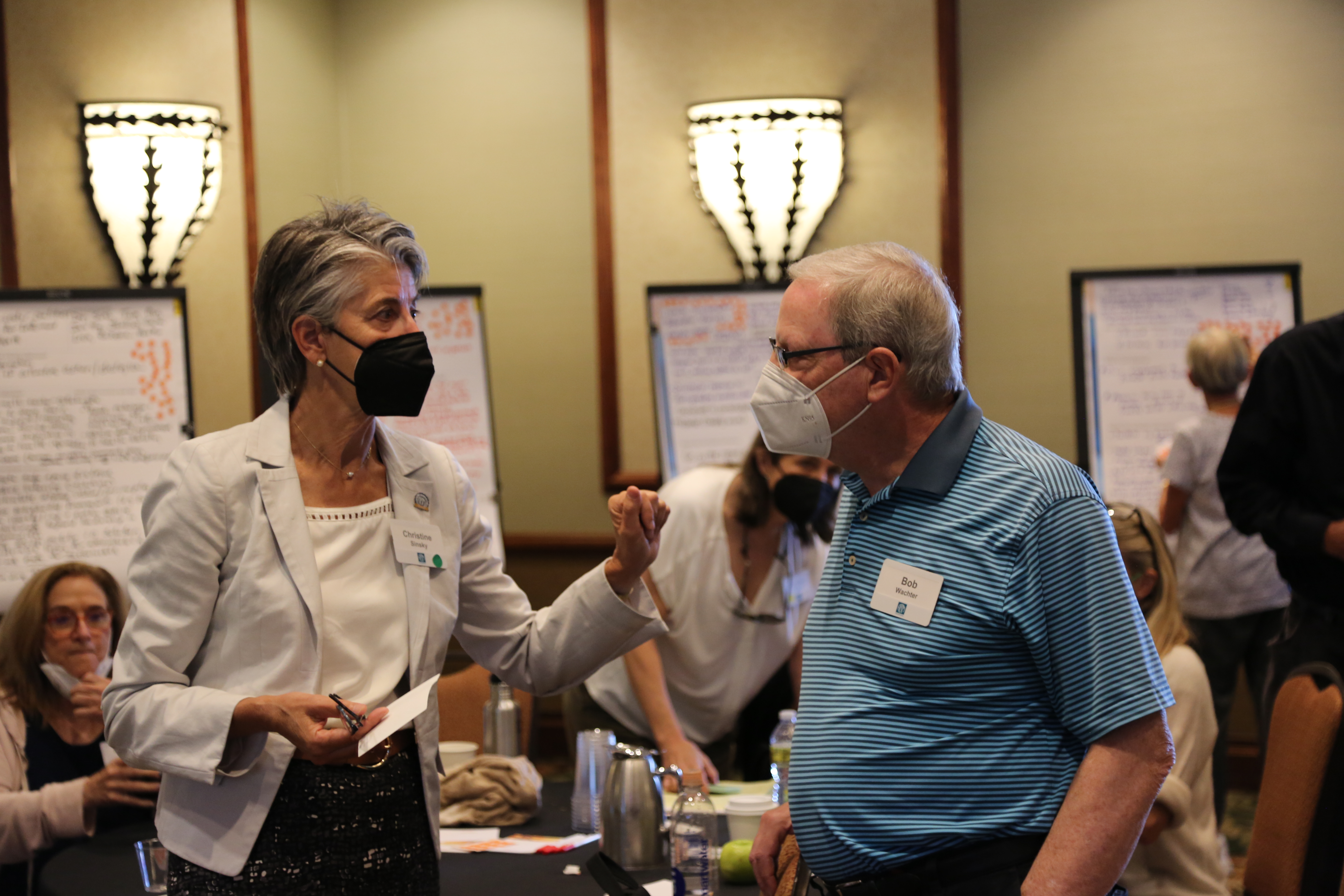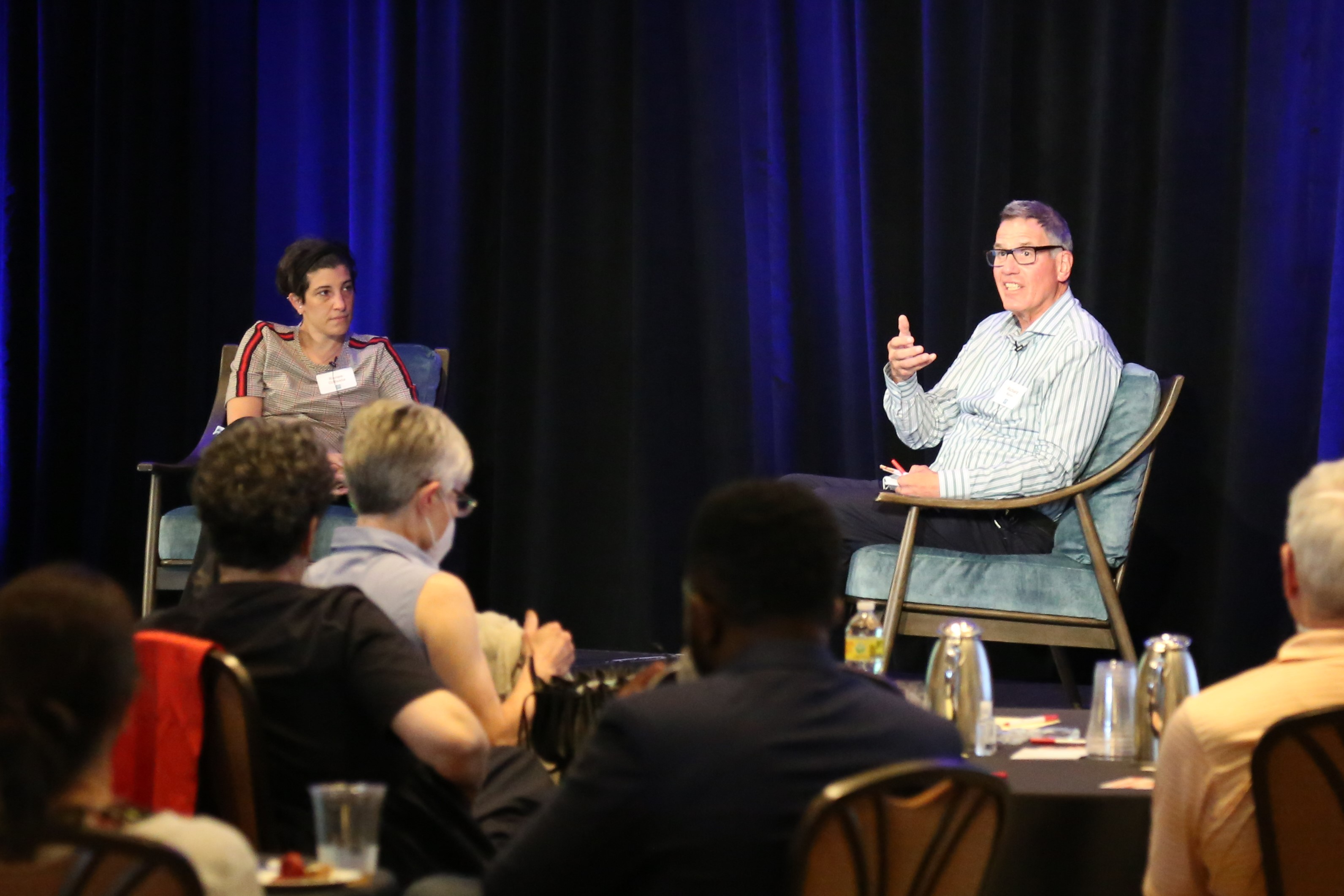 Jackie Judd and Richard Baron, MD
Helen Burstin, Susan Curry, and Garth Graham with Richard Baron
Vineet Arora, MD; Odette Bolano, MHA; Lash Nolen and Susan Edgman-Levitan
Kristina Lawson, JD; Darilyn Moyer, MD and Carl Coleman, JD
Kimberly Manning, MD and Bob Wachter, MD
Forum participants worked in small groups to develop potential approaches to advance the role of the profession in mitigating misinformation
Forum participants worked in small groups to develop potential approaches to advance the role of the profession in mitigating misinformation
Forum participants worked in small groups to develop potential approaches to advance the role of the profession in mitigating misinformation
Forum participants worked in small groups to develop potential approaches to advance the role of the profession in mitigating misinformation
Renee DiResta and Richard Baron, MD
---